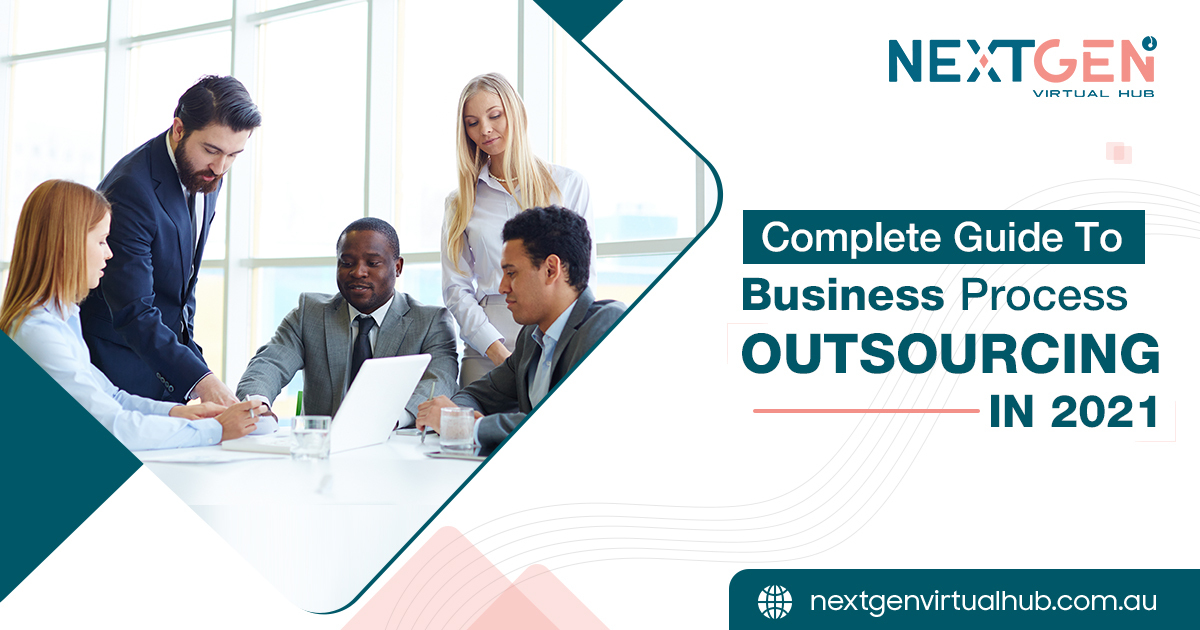 Business Process Outsourcing is a great business practice in which the company/organization contracts with an offshore team to perform their business tasks. Although BPO primarily applied to manufacture companies like drink manufacturers, it now applies to outsourcing of services too. The services may include accounting, payroll, data recording, telemarketing, social media marketing, customer support, and a lot more. It doesn't matter if it's a startup or a full-fledged massive organization, businesses of all sizes outsource processes, and the demand is on a continuous rise, as the newest & futuristic technologies are on a roll. Companies are more and more inclining towards outsourcing to get way ahead of their competition.
Lesser-known, Business Process Outsourcing can be a great alternative to labour migration, that allows the utility of their skills abroad whilst keeping them in their home country. In this particular section, we will study more about the core aspects of Business Process Outsourcing in a more detailed view. Let's get started.
Types Of Business Process Outsourcing
The BPO industry is divided into three main categories; depending upon the location of the firm/vendor. However, to extract the most for your business optimization, you can combine all the three altogether.
Offshore Business Process Outsourcing- As the name suggests, offshore firms/vendors are located outside the company's own country. For example- a European country might use outsourcing sources based in the Philippines.
Nearshore Business Process Outsourcing- These vendors are located in the neighbouring countries that surround your business's home country. For example- a BPO in the Philippines is considered a nearshore business vendor to a company in India.
Onshore Business Process Outsourcing- These vendors operate in the same country as the contractor, though they might be located in different cities or states. For example- a company in the Philippines can ask for outsourcing services from a firm located in the Philippines itself.

Why Are Business's Keen On Business Process Outsourcing?
Well, there are numerous reasons to outsource your business operations. Every business has a different purpose for outsourcing its services, let us study all of them in a little more detail.
For Fewer Costs- Outsourcing your business's operations can significantly lead to a reduction in overall expenditures particularly for staffing, training, and the workspace. Outsourcing also empowers businesses for bringing in variable-cost models, fee-for-service plans, in the place of fixed-cost models that are important when retaining local employees.
To Concentrate On Key Functions- Another great advantage of business process outsourcing is that it allows business owners to focus on their main business operations instead of spending time on less important activities. These actions can boost a company's competitive advantage, which will automatically increase customer satisfaction and business's profit margins.
To Attain Better In Non-Core Functions- Outsourcing companies are well-known for performing great non-core functions for a business. An outsourcing company/organization with its specialization in non-core activities can extend cutting-edge breakthroughs to clients.
To Boost Flexibility- Needless to say, companies with outsourcing partners can be more efficient and quick in their work during the risk management tasks with the introduction of new services or products. The companies are also authorized to reallocate internal resources to more crucial functions for better coverage and responsibility.
To Increase Global Presence- Many outsourcing companies out there cater to their customers in various languages. With this, companies can anchor their presence in multiple countries to maintain the company's unessential divisions to the bottom.
To Enhance Speed and Efficiency- Outsourcing your business tasks to an external vendor will result in saving your time, increasing your efficiency and speed for the main business operations. Having said that, it will take your business to a great rise that will ramp up your business's growth and profit margins as well.
The Future Of Business Process Outsourcing
In the future, many companies, including BPO will most likely leverage advanced technologies such as social media, cloud-based services, and machine learning to alleviate costs and rapid growth. To your surprise, the improvements in social media are predicted to rise, up and above. Besides, investments in cloud computing will also remain, as it grows more into becoming a more reliable and mature platform. BPOs will surely invest more in diversifying their workplace; meaning they will be compelled to cut down their prices letting them switch to cheap alternatives like software automation and AI.
However, with the rise in the industry, BPOs are required to be more transparent to ensure customer's trust and reliability on the platform.
The Final Word
It's high time to empower your organisation and employees to go above and beyond with a flexible platform specially designed to match your business's requirements. In short, you must choose an outsourcing vendor carefully and conscientiously for your business to achieve what you are desiring. The relation between you and the outsourcing firm must be outlined formally with proper management and consideration regularly.
Also Read: How To Hire Virtual Assistants For Your Business in 2021?