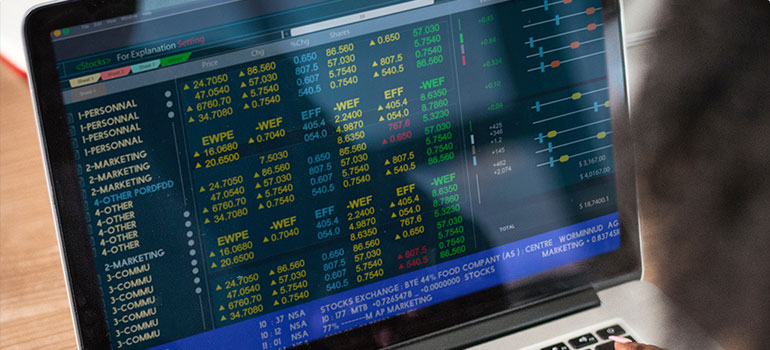 Those who know what outsourcing also knows that it is a great option for businesses in elevating growth and boosting scales. Not limited to small businesses, large companies are also now ramping up productivity by outsourcing some of the work they do. To achieve steadiness in your business operations, you need to balance in-house employees along with the outsourced business. 
One obvious question that stands here is, why do companies choose to outsource their business? Tell us that you're thinking of the same, isn't it? Wait, let us make things a little more clear for you. In the further section, we shall discuss the best 6 reasons why companies choose to look for outsourcing staffing outside their company. Let us dive right into it to understand things in a better way.
The Top 6 Reasons To Choose Outsourcing For Your Business!
Have a look at some of the top advantages of business outsourcing and the value that it adds to your business. 
Flexible Approach –

This is undeniable that your business doesn't require the same in-house staffing all year around. Without any doubt, outsourcing provides you with the flexibility of not binding with the financial commitment of hiring in-house employees for busy reasons that can leverage huge costs for coming years. At the end of the busy season, you can have the feasibility of switching back to an in-house system. A reliable and well-experienced team can upscale your content to a great extent. 

Get Top Talent Benefits –

Needless to say, the world's largest giants can present benefits much more than what your company can likely offer. This is the primary and only reason that the largest firms attract the top talents. This will eventually result in downgrading your company's potential to attain the best results. It can even put you at great risk of losing your best employees to be fished by larger giants in the hope of receiving better incentives. Overcoming all this, outsourcing agencies possess the ability to ensure customer satisfaction and competitive results. 

Establish Brand Loyalty –

A highly-trained staff with a whopping experience of many years will compel your customers to come back to you again and again. A transition from no support staff to leading support staff is next to impossible and sometimes overwhelming. An outsourcing team with an unmatchable level of expertise will leave your customers with a warm feeling of being appreciated and cared for in the long run. 

Maintains Focus on Core Aspects –

This goes without saying that an outsourcing team can maintain your devotion & focus on your business's core tasks by taking the burden on themselves. Let's understand this with the help of an example- customer support is an important part of any business but takes a lot of time and effort from your in-house team.

If you outsource these tasks, it will help your customers simultaneously giving you plenty of time to focus on other important tasks of your company. Having said that, it will give your company increased ROI and profit margins. Besides, an outsourcing agency can handle your customer service more professionally.
Rapid Growth –

If you are on a road to grow your business, any overhead costs or hiring of new staff members can crash your elevated scale by a huge level. This will lead to alleviated growth & restricted opportunities for your company. Since hiring an outsourcing team can be affordable and flexible in hiring and canceling anytime, companies are shifting to outsource their business to maintain steady and reliable growth for your business without hampering the workflow of the internal tasks. Doesn't it sound great? 

Compliance Requirements –

Many of you might not believe that even large companies feel the deepest financial impacts of updated regulations. Nowadays most companies are shifting to having strict privacy and security guidelines that can increase your costs for hiring new staff members. Another impact is that you might have to face a backlash of having a poorly trained staff that can be disastrous for your business's revenue potential. With a PCI level 4 and HIPAA-compliant outsourcing company, you can secure yourself from the risk of potential lawsuits and other vigorous compliance guidelines. 
In a Nutshell
And now is your time to form a final decision. Since you have realized the unparalleled benefits of working with an outsourcing team, you shouldn't be in a jiggle to say your last word. An outsourcing team can drive you through lots of benefits starting from flexibility to professional representation. Make a wise decision to scale your outsourcing needs with the help of a diligent and hardworking outsourcing team.