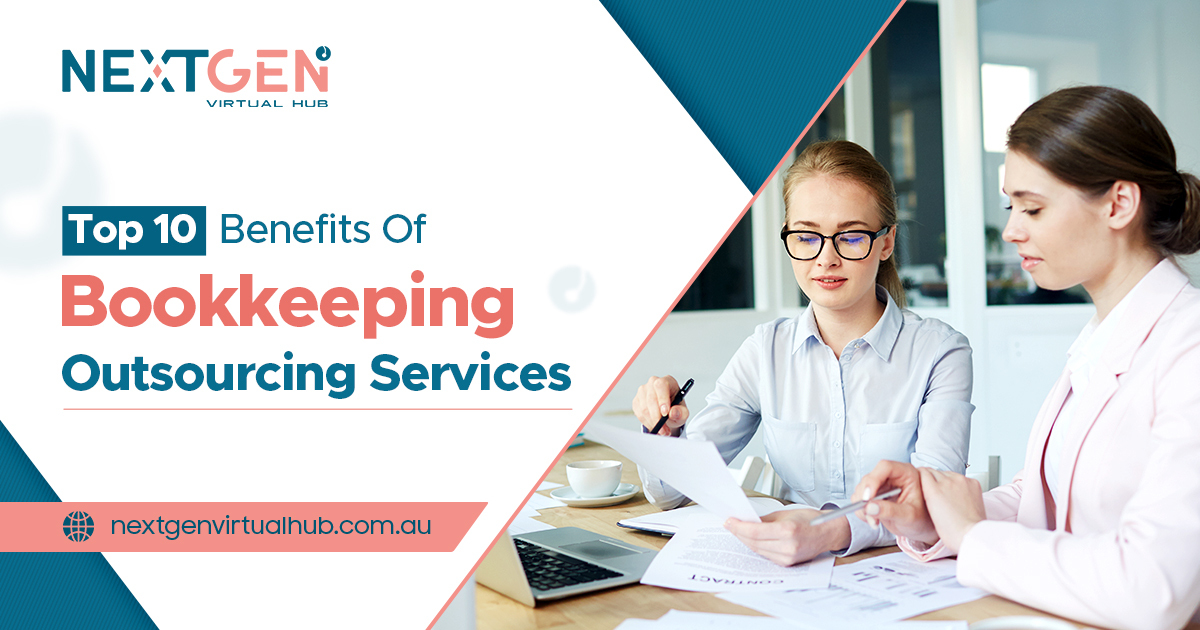 Nowadays, it is not difficult for business owners to realize that accurate and up-to-date financial records are critical for keeping any enterprise running smoothly. Although many business owners attempt to keep their accounting records, however, due to lack of time, desire, or expertise, they fail at doing so.
This is the only reason that owners have to then rely on accountants and bookkeepers to maintain a proper record for them. Traditionally, it was quite common for owners to have in-house bookkeepers but with the utility of modern technology, this requirement also feels unnecessary. Below-down, we shall be enlisting some of the best benefits of outsourcing bookkeeping services. Have a look:
Advantages Of Outsourcing Your Bookkeeping Services
Outsourcing your accounting back office can leave you with the relief and peace of mind that your books are taken care of while you put your time into focusing on the core aspects of your business functions.
It Saves Money- A common misconception about outsourcing service is that it will cost more in comparison to hiring an in-house person for the same. However, this is not the case. For many small businesses, it isn't cost-effective to have an accounting department, full-time accountants, or bookkeepers on the payroll.
It Saves Time- It doesn't matter if you are a small or big business owner, all you want is your business to grow. But, for that, you must also have enough time to devote to your core business functions and this can only be accomplished if you hire outsourcing professionals for this.
It Makes You Understand Cash Flow- If you know when and where your money is coming from can make you better craft strategic business decisions in the long run. A credible bookkeeper can help you understand where you are losing money and where you should be investing your efforts if seen with a broader perspective.
It Gives You Tax-Saving Opportunities- A trusted and reliable bookkeeper will always be looking for solutions that are in your best interests. As a small business owner, you might not even be aware of the great tax-saving opportunities that are available to you, isn't it? Are you even recovering all of the GST that you're spending? Well, have a proficient bookkeeper and you're all sorted.
Get Timely Financial Advice- If you are leaving the majority of accounting functions to year-end tax season, then you are permitting the surpass of 11 months without actually getting any advice from an expert. By outsourced bookkeeping services, you can win on a customized bookkeeping process that will work the best for your business. With a capable person, you will be equipped with useful and actionable financial data to make sound business decisions.
It Keeps Your Financials Up-to-Date- Wouldn't your headache reduce if your financial information is accurate and up-to-date? A good outsourced bookkeeping professional will ensure that the data in your accounting software is always updated and the most reliable to use. With a professional, you will have someone staying on top of your numbers and committed to delivering regular monthly financial statements.
It Makes Your Life Easier- When you are owning and operating your business, you are quite busy, isn't that right? Managing employees is time-consuming but with an outsourcing person, you can get a set-it-and-forget-it service. Keep your business operations sorted by giving a chance to someone who can work in the background to make your business grow.
It Reduces Audit Headaches- Being audited can happen to anyone, and it can be extremely tiring even in the best-case scenarios. If you know that your records & books are up to date then you can relieve any kind of headache associated with an unexpected audit. A credible bookkeeping person can properly record and document your financial records, helping you move through the auditing process with ease.
It Gives You Opportunity For Better Ways- Didn't you start a business because you saw a better way of doing things? You can see a better way of doing things by providing bookkeeping services to businesses of any scale; from small to medium-sized enterprises. It's the collective entrepreneurial spirit that drives us to always look for a faster, smarter, and better way of doing things.
It Provides You Mobility- Now, it's no longer required for businesses to be fixed to one only location. By outsourcing your bookkeeping services, your business will become press tethered to any single location. This will ultimately result in greater flexibility in where and how you manage your business. Doesn't this sound great?

Nextgen As Your Outsourced Bookkeeping Service Provider!
There are so many benefits associated with outsourcing your bookkeeping services. Talking about a small business, it's a great way to cut costs associated with maintaining personnel. This will ultimately free up time and money for business owners to focus on elevating their business margins, rather than getting lost in the detailing of managing people as well as the paperwork. Nextgen can be your best option to leave behind all these worries and work in the background to take your business to a whole new level of success.
Also Read: 6 Reasons You Should Choose Outsourcing For Your Business