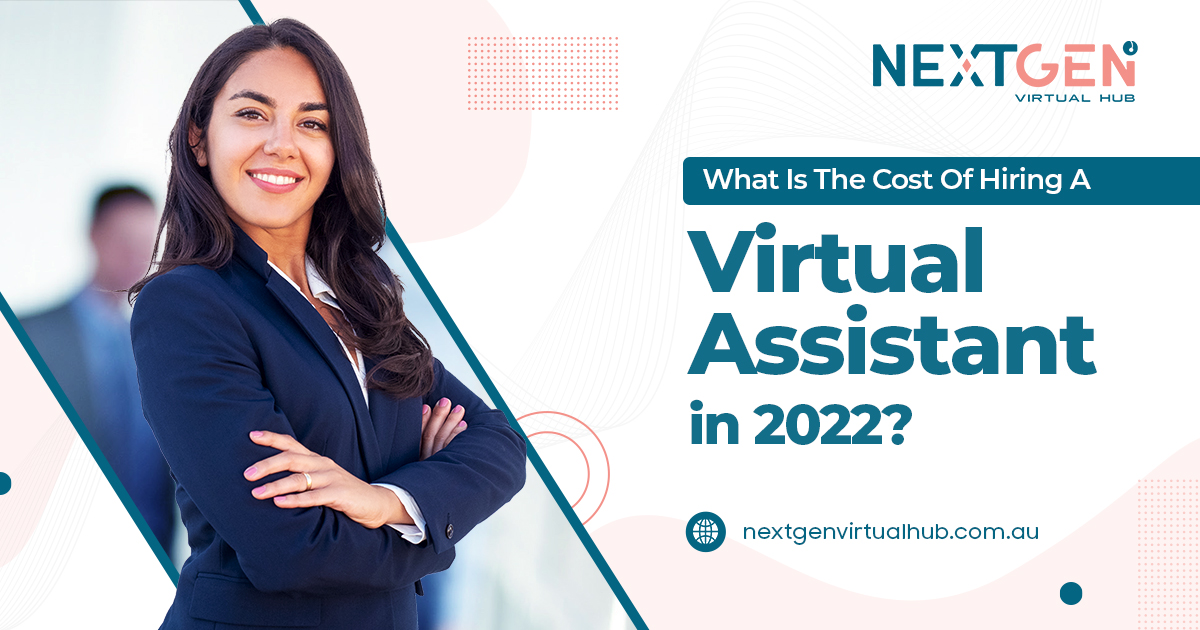 You know what? It doesn't matter if you are running a small business or a large business, your company would have both core and non-core activities. And being the owner of such a core arena, you won't be able to handle all the non-essential tasks as well. So, what could be the best solution to this?
Hiring a virtual assistant, maybe? Yes, if you know what a virtual assistant does, then you would know that they can be your best partners when thinking of leveraging your non-core work to another bunch of proficient professionals. So, if you don't have much time to devote to other less important tasks of your company, then better hire a virtual assistant. In this particular blog, you will learn more about having a virtual assistant from Nextgen, we are an outsourcing company absolutely devoted to lessening your burden…
The Work Of A Virtual Assistant
Virtual Assistant provides services to businesses and entrepreneurs online. Although they work remotely, they can still access the data and tools they need to get the job done. Most virtual assistants are independent contractors or freelancers with specialized skills. However, you also have virtual assistant companies that provide virtual assistants for a variety of activities, such as
Administrative tasks.
Handling of postal correspondence.
Managing your calendar.
Data entry.
Financial planning.
Customer support.
Graphic design.
WordPress Website Management.
Digital Marketing.
Breaking Down The Cost Of Hiring a Virtual Assistant!
There are primarily three models of having virtual assistants. Let's break them up and see the cost of individual models.
Freelance Virtual Assistants
Google's "Virtual Assistant" and you'll see freelancers priced at $ 10 an hour. For example, UpWork advertises rates of $ 10 to $ 20 per hour. The average cost of a freelance translator is $ 20 an hour. Sounds great, right? Remember that "average" means half is higher and half is lower. Freelancers can be great if you have one-time projects that are time-based and require minimal instructions or guidance. However, it is difficult to guarantee availability and skill levels because you have to do the inspection and manage the project. Projects that could benefit from this include:
Format the document.
Create a brochure using a template.
One-time data entry or clearing.
These are transactional tasks. There are also risks associated with freelancers, including:
May not always be available if you want repetitive or long-term work.
They may not have the skills to advertise.
Training, management, and quality control are up to you.
You can spend a lot of time implementing the project properly.
If a freelance translator holds a better concert, you start over.
A small way out if things go wrong.
There are no IT security guarantees.
Remember that marketplaces and job exchanges are not providers of virtual assistant services. They are like online dating sites for any job and do not specialize in one area. Independent freelancers may have recommendations from previous clients, but the verification is up to you.
Virtual Assistant Agency
A virtual assistant agency specializes in virtual assistants and typically performs a quality control review process. Prices vary, and many companies are opaque about their pricing and talk about how much lower the cost is compared to a full-time employee. Virtual assistant companies are listed as paying assistants at $ 25 – $ 89 per hour. This is what the assistant earns, so the cost to the client will be higher. This model may be suitable for long-term projects that require special skills, including (many specialize in individual functions):
Accounting.
Telemarketing.
General administrator services (planning, travel planning, expense reports).
The risk with an agency is the same as hiring a freelancer. Agencies tend to have a little more accountability for the work of assistants. Risks include:
They may not have the skills to advertise.
Admission, training, management, and quality control are up to you.
After all, you can spend a lot of time sorting out your relationship.
If the freelancer leaves, you will start over.
There are no IT security guarantees.
Managed Virtual Assistant Service
Managed virtual assistant service providers offer an advanced model where the service provider hires, trains, borders, manages, and maintains virtual assistants on-premises, often abroad (although they work during client hours). The price is usually a flat fee. For example, Prialto offers $ 55 hours of virtual assistant work for $ 1,200 a month, or about $ 22 an hour.
Under the managed services model, assistants are full-time employees of service providers who receive full benefits. In the case of Prialto, each assistant has fully trained backup assistants to ensure continuity, customer managers who maintain customer satisfaction, and reliable IT security with the company's computers and networks.
The main advantage of a managed service is that it does not impose an additional management burden on the customer. Account managers work with the client to document processes to train virtual assistants to use client systems before the task. On the first day, the assistants show up ready to contribute. Customer feedback is sent to the account manager, who trains and maintains the assistant.
Managed virtual assistant services are the best for clients performing repetitive tasks that can be turned into processes and performed off-site. Typical processes include:
Planning meetings with contacts or employees
Marketing via email.
Sales intelligence.
Sales tracking.
CRM data entry, cleaning, and maintenance.
Expenditure reports.
Travel planning.
As the client-assistant relationship grows and the assistant learns the client's business, they can add more tasks. This model also has risks due to the nature of the task:
Not suitable for one-off projects or short-term commitments.
Customers may not be able to document their processes.
Not having enough work for the hours purchased.
Wrapping Up,
So, did you get the crux of the matter? Well, it brings us to the fact that hiring a virtual assistant can save businesses a lot of time and money. Deploying others to manage your non-core tasks will ensure that you are focusing on your important tasks whilst getting ascertained about the non-core tasks that are also done in the most righteous manner. So, hire Virtual assistants from Nextgen Virtual Hub to have your tasks completed like never before.
Recommended Read: How To Hire Virtual Assistants For Your Business