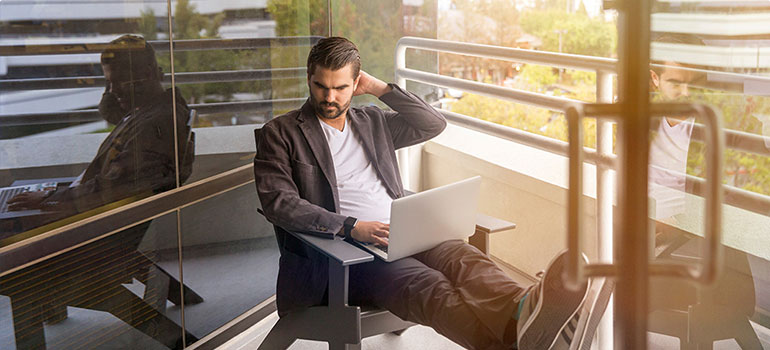 Are you interested in IT outsourcing? Well, not only small businesses but large businesses also have to sometimes adopt an IT outsourcing team so that they can focus on their core business operations. IT outsourcing consists of sub-contracting certain IT functions to independent, third-party establishments or individuals by eliminating an in-house team for these functions. 
To those who don't know, organizations belonging to any scale tend to outsource only a portion of an IT function. However, there are certain challenges in IT outsourcing that need to be addressed in a little brief along with the focal aspects of an IT outsourcing service. Let us now start reviewing every facet in the later section. 
What Exactly Do You Understand By IT Outsourcing?
As we have discussed earlier, IT outsourcing involves recruiting a third-party company/agency to handle all their IT operational needs. The outsourced IT tasks can be like:
Software development
Datacenter and infrastructure maintenance
Database administration
Running technical help desk services
Website development process and hosting
Spam protection and other online threat protection
The primary objective of any IT outsourcing service is to get the best possible service at a lower cost. In addition, as the outsourcing partner gets involved in handling the non-core activities, you can have complete time to focus on the core activities of your company. 
What are the Benefits of IT Outsourcing For Your Business?
Since IT outsourcing is a great and common phenomenon for most companies, it must have had some notable benefits, hasn't it? Yes. Stay with us to review some of the most rewarding advantages of IT outsourcing. 
Reduced Cost Burden
There are two main reasons to hire an outsourcing partner, these are:
There is no real need to spend a whopping amount for any outsourced resource, for instance- you can avoid the upfront costs of servers and other associated infrastructure like a data center. 
There is no requirement to spend money on the entire recruitment and training process otherwise. 
If not this, you can also look up to hiring a team from any developed nation with a minimal cost. However, you must check the track record and reviews marking an assurance for quality. 
Flexibility
Many of the businesses don't require an IT service throughout the year. That's why it's important to have flexibility in this very aspect. You might need a service that is for part-time only, thus hiring someone for such a job position won't be relevant. A great and reliable outsourcing strategy enables you to generate profits for your company since you can have the feasibility to hire and pay for the service when you need it. 
Improved Business Focus
IT is a sector that constantly needs improved business verticals for rapid growth and upliftment. To achieve that, you will have to focus and invest much time in improving business frameworks and emerging technologies. So what's the solution? Yes, you're right. An outsourced team can be at your rescue in such a situation. They can effectively handle all your non-core activities leaving you with abundant time to devote to improving your business's operations. 
What Are the Different Types of Outsourced IT Solutions?
There are various types of outsourced IT solutions that you can do for your business. 
Software Development– In today's largely digitized business landscape, you can choose software outsourcing to have custom software solutions developed by a third party. 
Website Development– Hire a website development outsourcing solution to get advantages such as wise usage of resources, access to the finest web developers, set & achieve business priorities, and get work done in no real-time. 
Digital Marketing– With an outsourcing team, grow and promote your business by accomplishing network marketing and creation of great content. 
Lead Generation– Get your sales pipeline built by an external outsourcing team for your business to witness some great outcomes for your business. 
The Final Word
By now, you must have realized that rather than spending a heavy amount of money by hiring new staffing, it's better that you outsource some of your IT business verticals to an external party. With that, keep yourself geared up to seek some astonishing results in the form of elevated ROI, boosted sales, and fewer costs.